Unique Cat Wall Shelves
Posted by Varvara Haienko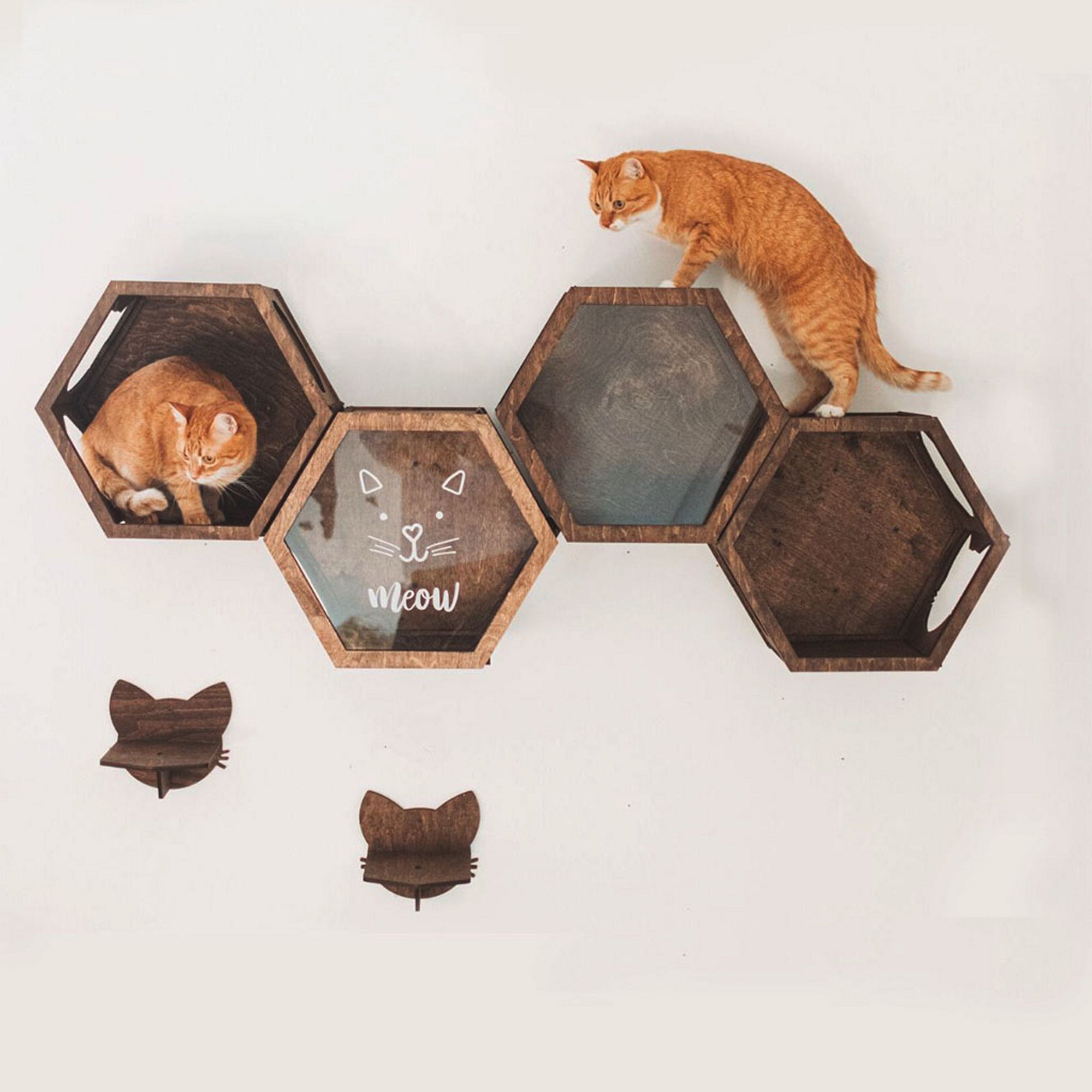 Unique cats wall shelf from wood.
 The only really good gift for cat lovers and cat owners.

 Amazing wall decor, will benefit any interior.

 Entertain your cat throughout the whole life.

 Save your space.

 Your kitty will not lose it in the house 

 The more you order – the less you pay 

 This unique cat wall shelf is adorable and perfect for your cat to go on a treat finding adventure.
So easy to put together and install and not too heavy for the walls yet very sturdy.
If you are a cat lover or cat owner, you definitely know how much your cat needs
entertainment right inside the house, why? Because this shelves are made by cat owners! 
Handmade:
Materials: birch plywood.

Shelf Details:
Each hexagon measures 16.5 x 14.2 inches (42×36 cm).
Each hexagon is 9 inches (23 cm) deep.
Each hexagon has a diameter of 6.7 inches (17 cm).
Each hexagon has 4 holes: 2 in shape of cat and 2 in shape of polyhedron.
Description:
Our unique cat wall Shelf will be a wonderful wall decor and will save your space for other things, rather than the cat's stuff. The hexagon shelves for cats will keep your lovely pet entertained and quiet if guests came.
They are a great gift idea for your cat loving or cat owner friends. They are perfect to gift to a cat person for Housewarming or cat owner's birthday or the cat itself .
Prints on Window:
To have print on acrylic window, Please contact us at catsmodeservice@gmail.com.
How to put on wall?
You will receive 4 dowels for each of the hexagons. You will have to use dowels to mount the hexagon into the wall. You may easily remove the hexagon from the wall, just notice that dowels leave holes.